1st round ends 11:59 pm on Tuesday March 21!   Help the band out and vote today!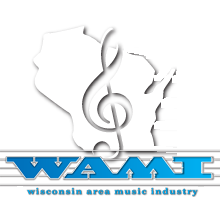 The WAMIs (Wisconsin Area Music Industry) awards from our home state and are very important to us!! New this year, the public can vote in several categories by region. We are included in the Southwest Artist Category. You will need to register with your email address.   https://voting.broadjam.com/vote/wami_pc_vote.php
HOWEVER!!!!!!!!!!!!!!!!! If you'd like to go a step further and become a member of the WAMI at https://wami.org/ you could vote for us in ALL of these categories!!
Folk or Blues Song
Male vocalist -Perry
Blues Band
Big Band
Bass-Johnny
Drums-Chris
Guitar-Perry
Piano-Waterboy
Sax-Peterson
Southwest region Artist-People's choice -The Jimmys
 Please visit their website at https://wami.org/ to see all of the benefits a membership offers.