Chris Sandoval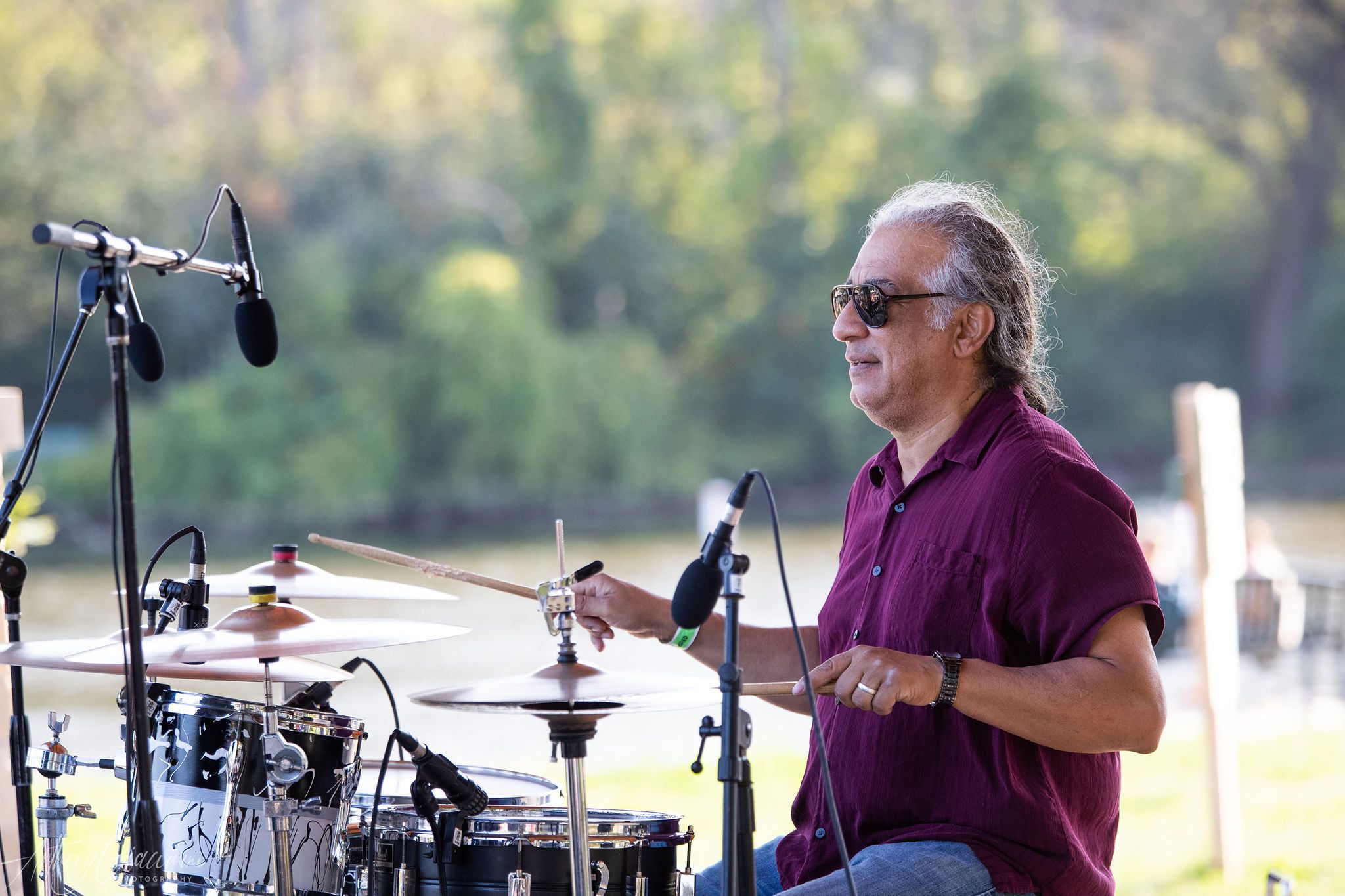 Q) When did you join The Jimmys and how did it happen? 
A) I started with the Jimmys in 2012 or 2013 when he had the original horns...Sr. Brian, Chad and Pete. 
Q) What is your musical history? 
A) My dad got me started with a gun to my head...on piano...then trumpet...then French horn...then guitar. But drums were always around the house, so I secretly played them most of the time. 
Q) Who are some musicians who have inspired you? 
A) My cousins were drummers…2 of them. They showed me some stuff and I was hooked. 
Q) Who do you enjoy listening to today? 
A) Hungarian folk songs...they have 13/16-time meters in their songs...way cool. 
Q) Do you do any other work related to music, and if so, what? 
A) Yes, I teach drums out of my house, and with a couple school programs where I play Latin or Jazz with a couple of teachers in Madison. 
Q) Is anyone else in your family a musician, and if so, what do they play?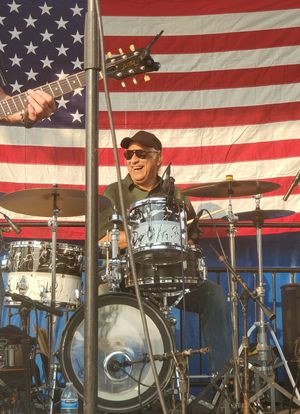 A) Yeah...my dad guitar...he was the guitarist on a show in the 60's called Shindig. And my little brother plays bass...and no my mama didn't play fiddle. 
Q) Which instrument(s) do you play in addition to the one you play in The Jimmys? 
A) I play a little piano, guitar and some trumpet. 
Q) What led you to choose the instrument(s) you play? 
A) I like to hit things with sticks…it feels great. 
Q) Where is your favorite place (city or venue) to play and why?
A) Milwaukee…Shank Hall...that's where Spinal Tap was filmed, and the drummer implodes. 
Q) What has been the best (or worst) gig ever and why? 
A) Portland OR...that's where the lead singer said, " thank you Seattle" and the crowd threw stuff at us. 
Q) Where is the first place (city and venue) you were paid to play and how old were you? 
A) The Rainbow Ballroom in Fresno CA. I was 5 and got paid $50. I bought a lot of candy the next day. 
Q) What is your current favorite song to play with The Jimmys and why? 
A) Ophelia...the reason why is during my drum solo I like to watch Sir Johnny dance like no one else can...it's hilarious. 
Q) What song would you like to see The Jimmys add to the regular song rotation? 
A) Yellow Submarine with a shuffle feel.           Great Chris Solo Here